The American Southwest is a veritable buffet of life-list adventures.  From the tame to the rugged, there is something for everyone here.  Whether you are hiking and backpacking in Utah, Death Valley, Grand Canyon, or the wild Sonoran Desert, The Goat has compiled his top 5 backpacking trips in the American Southwest just for you.  Follow along with us as we take you on a dream tour of our epic backyard.
5.  Bucksin Gulch to Paria Canyon, Vermillion Cliffs National Monument, Utah Canyon Country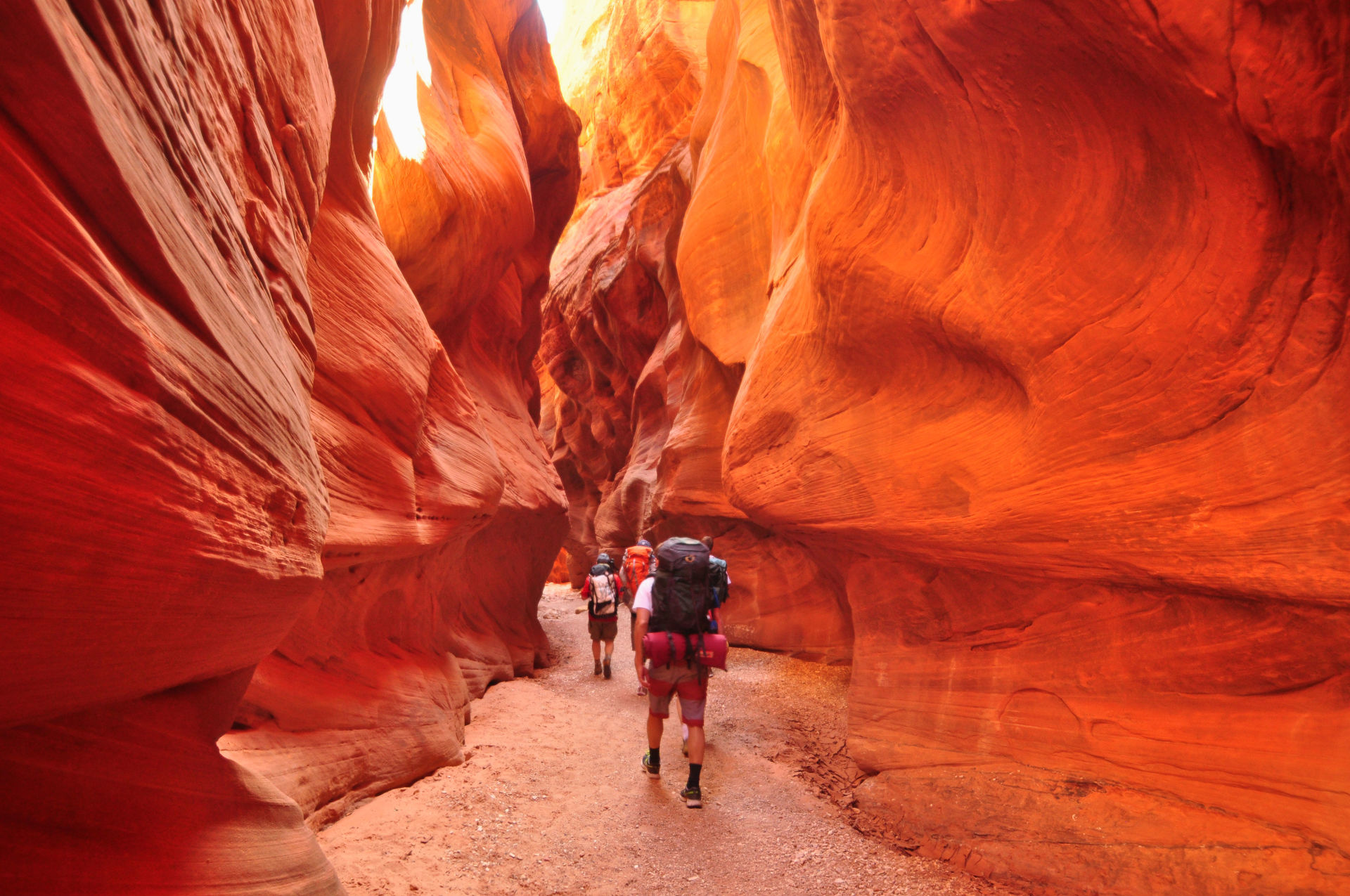 Simply put, this is one of the finest canyon hiking experiences in the world.  This 43-mile, multi-day point-to-point takes hikers through the longest, deepest slot canyon in North America (and perhaps the world) the Buckskin Gulch.  Towering sunset sandstone walls lead you through this coursing labyrinth, crossing the Paria River over 50 times before it dumps you out at Lee's Ferry, the official beginning of the Grand Canyon.  Along the way hikers are treated to epic canyon scenery, including several soaring natural arches, waterfalls, natural springs, and a pleasant grade that makes it easy to revel in the scenic and geologic wonders.  Paria Canyon and Buckskin Gulch can be done separately, but it is The Goat's preference to get them both done in this fabulous backpacking tour of quintessential canyon hiking.